The first thing to point out about the images is that they are illustrating the RELATIVE bias of the foot positions, not an absolute percentage or ratio.  AKA "more" vs "less" of a muscle being biased relative to the others.
A narrower (approx. hip-width) stance is more appropriate for biasing the glutes in lower body pressing movements (IE. leg press, squat) and a wider stance will favor the adductor magnus more. Just not so wide that it becomes a "sumo" stance. Don't do that.
With the leg press, the height of foot placement will also change the amount of knee flexion we can potentially achieve, thus influencing how much work or stimulus we can get for the quads.
Between height and width, we have 4 main options that will vary slightly in which tissue(s) are working the most. We could also add in the "sissy" version of the lower foot placement versions where your heels will come off the plate. This will bias the quads even further and can turn it into more of a "quad dominant" movement.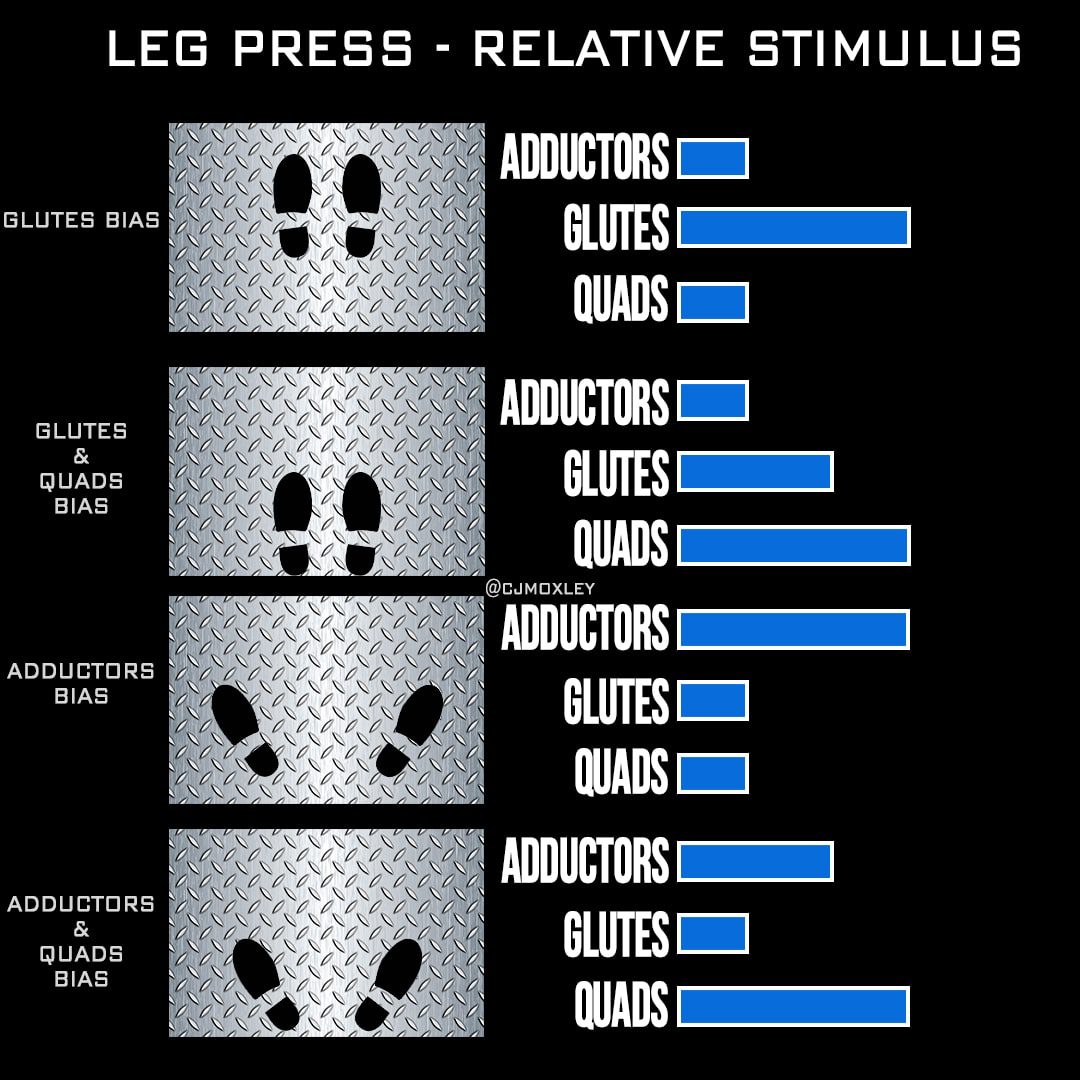 All 4 options require these three muscle groups to work to a degree. None of them are "zero work" by a particular muscle group. The muscle group that has the "most" in each setup is the one that is the one that should fail first.