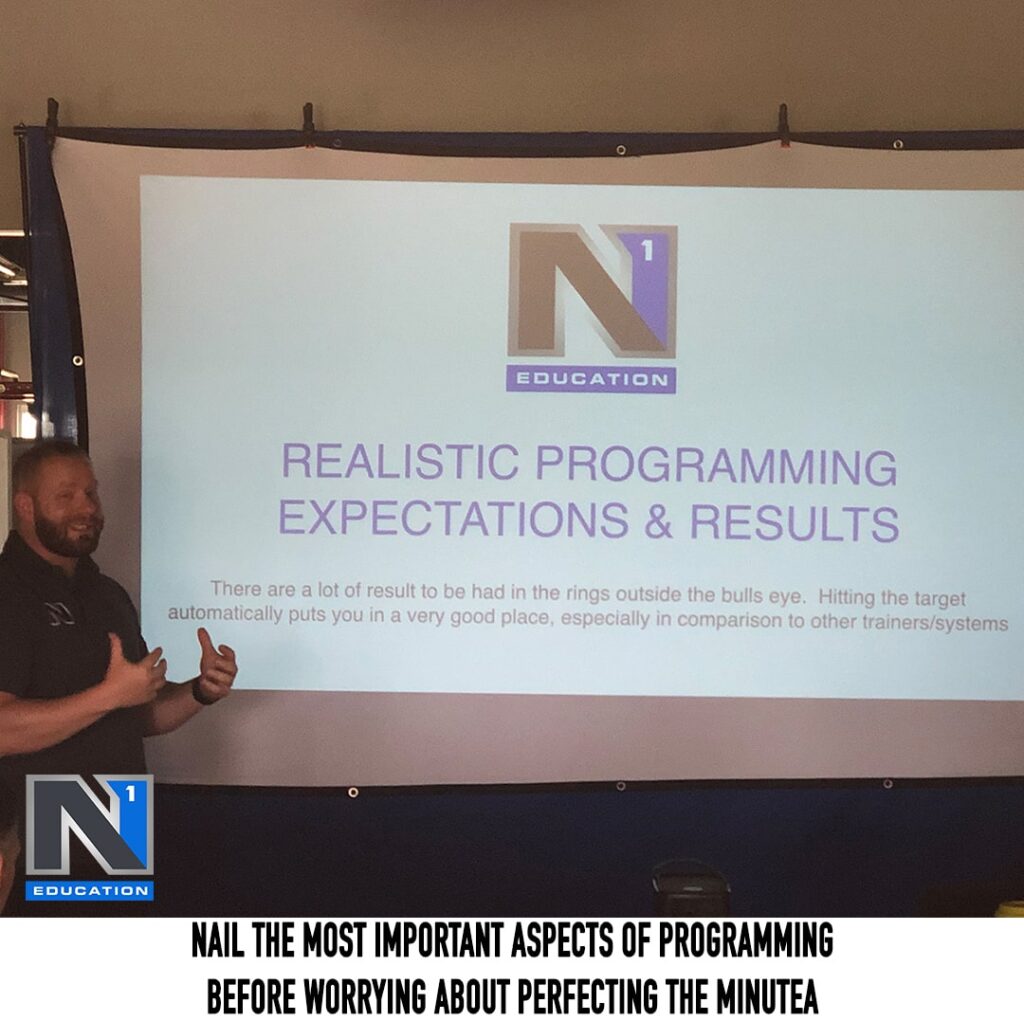 Before worrying about the minute details, make sure you're taking care of the priorities that will make up >80% of your results.
The first and foremost important is makeing sure that setup and execution is taken care of. If you cannot create consistent reps with the intended tissue, nothing else programmin wise is going to have nearly the same impact or predictability of results.
Next is the overall stimulus of the workout. Are you trying to create a systemic metabolic demand? Are you trying to create more or less mechanical damage? Do you want a high production of metabolites or maximum neurological output?
Then make sure you choose a split that allows adequate recovery time based on the goal of the workout. And we haven't even gotten to the structure of the workout yet…
Don't start by focusing on picking the "right" exercises, reps, tempos, etc. until you have the bigger picture items nailed down.
1. Setup & Execution must be correct before any details really matter much
2. Pick the specific goal of your workout ("hypertrophy" is not specific enough FYI")
3. Choose a split that allows adequate recovery
4. Workout structure that fits the goal
5. Exercise selection & order
6. Rep ranges & Rest periods
7. Tempo
8. Advanced details
#1-4 will get you ~80% of your results if done properly, especially with general population people. The more advanced you get the more #5-8 will matter. Program design is a process and takes a lot of knowledge and planning to do well. If you just focus on getting the main components correct, even if you're not hitting the bullseye ("perfect program") there is a lot of progress you can make as long as you're hitting the target.
Learn how to take all of these into consideration, program them, and progress them for any goal by using the information contained in the online courses. Courses 1 & 2 alone are a combined 45+ HOURS of education and our students have confirmed that you'll learn more about actual program design than any 4-year formal degree we're aware of.
Course 01 – Anatomy, Execution, & Biomechanics
Course 02 – Nutrition & Program Design
Course 03 – Assessment & Optimization of Sleep, Digestion, & Stress
(requires completion of Course 02)
Online Trainer Certification (all 3 courses) – $750 Discount